On their own, Chow-Chows and Samoyeds could be the dog versions of Grizzly and Polar Bears. Together they take on a personality of their own. If you're looking for a Samoyed with an even temperament and calm demeanor, then a Samoyed Chow Chow mix could be the breed for you. This mix combines traits from both people friendly and loving breeds. You'll find that the Samoyed and Chow Chow share a lot of similarities, from their historical roots to their need for attention. So let's discover more about each breed and find out what makes the Samoyed Chow Chow mix unique.
First, The Samoyed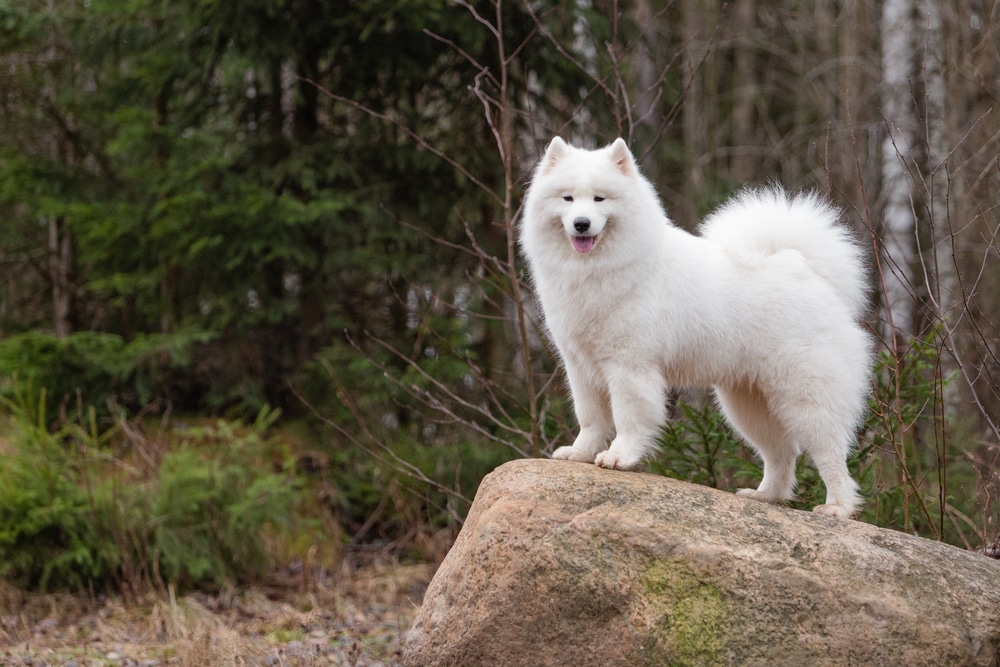 The Samoyed breed became popular in Siberia. They are hard-working dogs known for sled pulling and herding. On cold winter nights, they would double as blankets for the Samoyede people, keeping them warm in harsh conditions. Samoyeds are pack animals. They love being with other dogs and people. To keep them trained and in-line, a Samoyed needs a strong alpha pack leader. In packs, they'll look to one dog for guidance.
At home, the owner becomes alpha. Samoyeds do not like to be alone for long periods of time. Do not leave your Samoyed alone for longer than 4 hours at a time. Because the Samoyed is an active breed, they require plenty of daily exercise and mentally stimulating activities. Play with your Samoyed for at least 2 hours a day to use up all their energy.
Second, The Chow Chow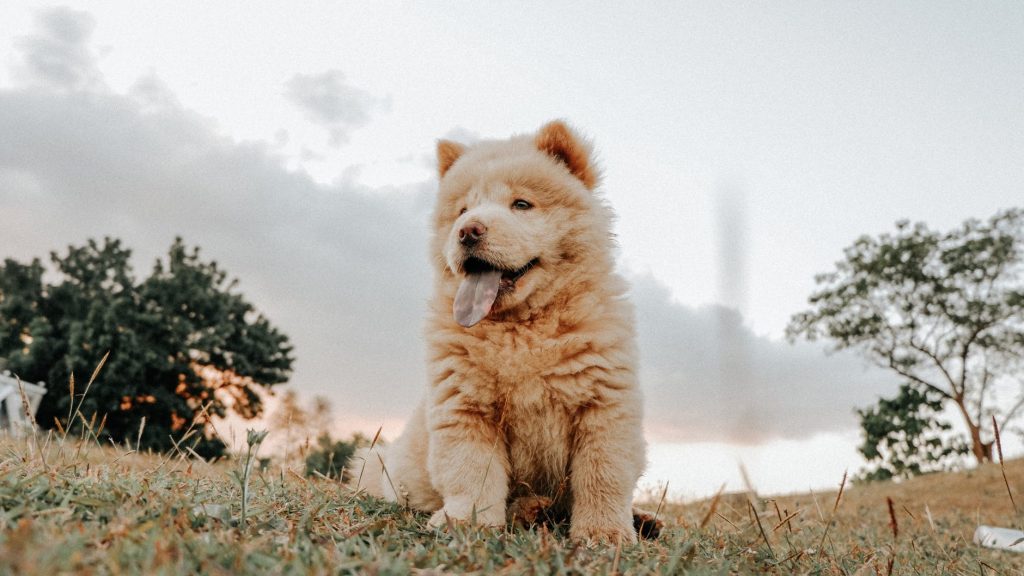 When you first see a Chow Chow, you'll be taken back by its unrivaled masses of fur and scrunched snout. The Chow Chow is an independent spirit, which many owners will describe as "cat-like." This is the exact opposite of the people-reliant Samoyed. If you're looking for a dog to cuddle with this is not the breed for you. Even though they are very independent, they still don't like to be alone for long periods of time, much like the Samoyed.
Chow Chows are aloof and always take a second glance at strangers. They like what is familiar to them. When walking towards the breed It's best to approach them head on. Large masses of fur around their eyes block their peripheral vision and they might think you are a threat if you approach them from the side. Chow Chows can be a struggle for first-time pet owners. They require an abundance of patience and consistency. And be ready for plenty of physical activity, because Chow Chows love a good workout. They are considered one of the World's oldest breeds, originating in Mongolia and Northern China in 206BC and moving south. Chow Chows stand at 17 to 20 inches tall (51 centimeters) and weigh anywhere from 40 to 70lbs (18 to 31 kilograms).
Combining The Two Breeds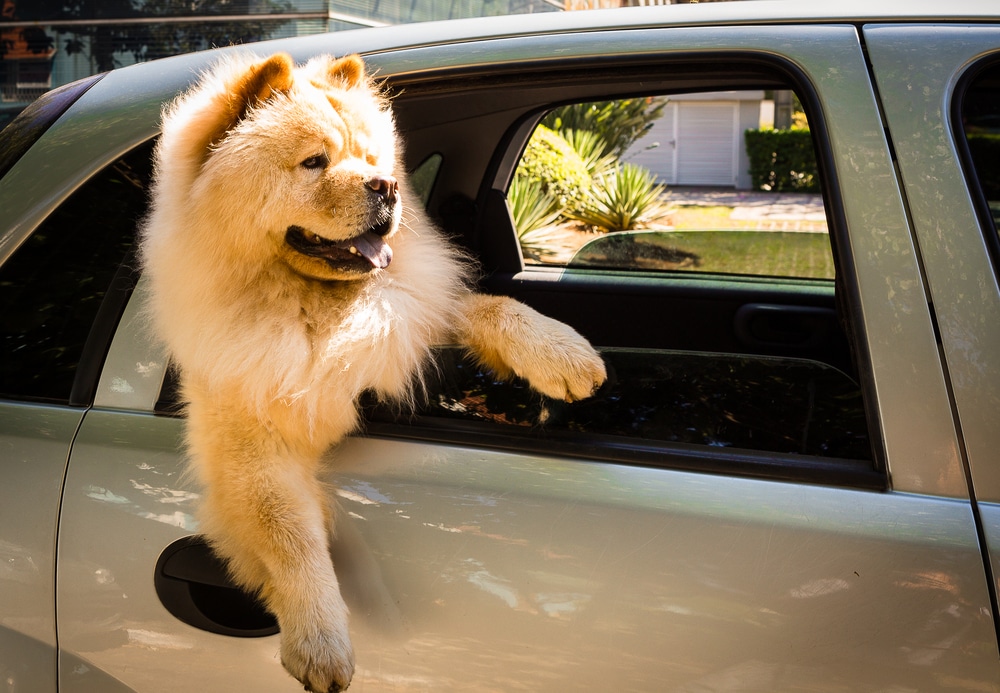 Again, mixing these two breeds together is like mixing a grizzly bear with a polar bear. Most outcomes are based on predictions from the Samoyed and Chow Chow parents. What result should you expect?
Physical Appearance
Let's just say the results may vary, but all the outcomes will be cute and fluffy. Sometimes the Samoyed's white coat will be the dominant gene, while in other cases the Chow Chow's brown/rust colored coat will take over. Either result is welcome. However, the darker coat is easier to maintain.
The Samoyed coat is double-layered, with a rough overcoat and soft undercoat keeping them warm in the winter. The Chow Chow also comes with a double-layer coat protecting its body. Both breeds prefer colder climates, so when they are mixed, the result is a dog who loves time in the snow.
Most of the time you will find a Samoyed dawning a white coat. Cream, biscuit, and white/biscuit coats are rare varieties for the breed. The Chow Chow comes in multiple colors, but the most popular is brown. Other colors include red, black, cinnamon, and cream. When mixing the two breeds the coat color is usually white or light brown. Outlying colors include black, red, or cream if they inherit more traits from the Samoyed parent.
Size
Both breeds on their own are medium-size. According to the Samoyed growth chart male Samoyeds stand about 21 to 23.5 inches tall (53 to 60 centimeters) while females are 19 to 21 inches tall (48 to 53 centimeters). Male Chow Chows stand about 19 to 22 inches (48 to 56 centimeters) and females are 18 to 20 inches (46 to 51 centimeters). So you can expect a Samoyed Chow Chow to be the same size as its parents with a medium build. They will reach anywhere between 20 to 24 inches (51 to 60 centimeters), and weigh between 40 to 70 pounds (18 to 31 kilograms). The average lifespan of a Samoyed is 12 to 14 years. Chow Chow's have a larger lifespan range from 9 to 15 years. A Samoyed Chow Chow mix has an average lifespan of 12 to 14 years, similar to the lifespan of both parents.
Health Issues For The Samoyed Chow Chow Mix
Since the mix is not purebred, there will be more health conditions in a Samoyed Chow Chow than either of the individual purebred parents. Samoyeds are known to experience health concerns including hip dysplasia, glaucoma, hypothyroidism, and diabetes mellitus. Chow Chows, on the other hand, don't have as many health concerns as the Samoyed. The main two concerns are canine hip dysplasia, and entropion which causes their eyelids to roll inward, and may damage the eyeball.
The mix can inherit issues from either of its parents so it is important to have them checked at the vet regularly.
Personality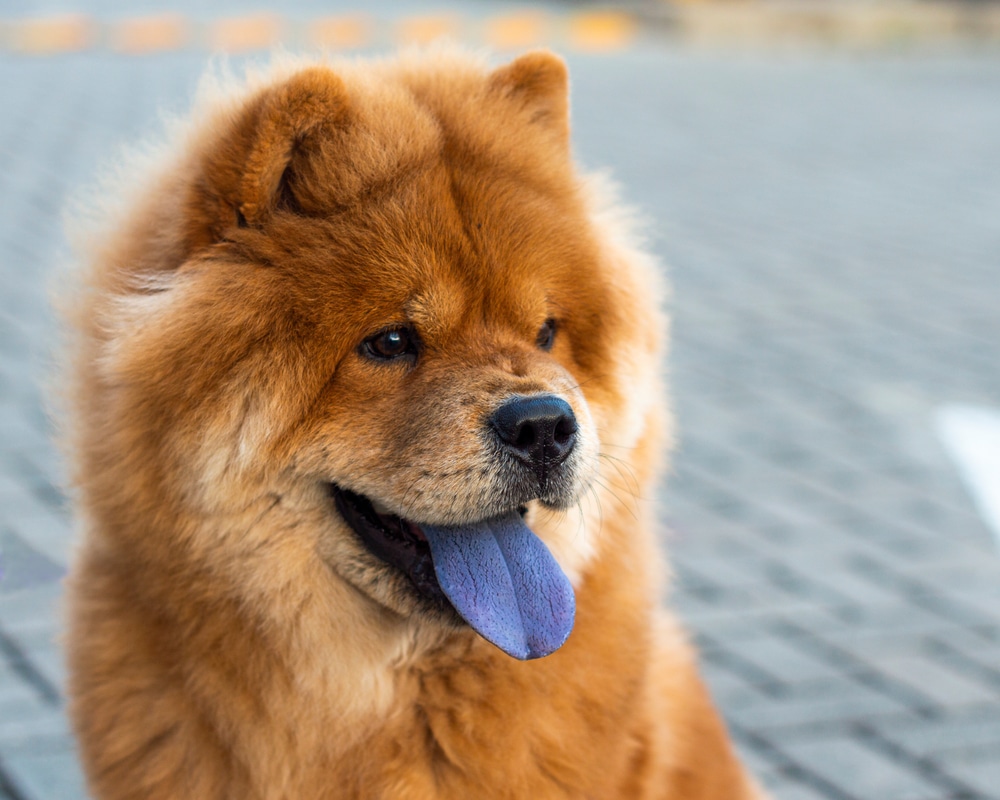 The Samoyed Chow Chow mix adopts characteristics from both its parents. While Samoyeds can be aggressive, the Samoyed Chow Chow mix usually doesn't inherit this trait. The first thing that strikes most people about the mix is its friendly appearance and demeanor. The good news is that they live up to their appearance. They love kids and will spend lots of time playing with them. They are also great protectors. This instinct comes from their Samoyed parents. They protect everything important to themselves and their alpha. They love to play outdoors and require plenty of exercise.
Their intelligence allows them to quickly learn new tricks and skills. With enough patience, you can train these dogs into obedience and discipline. A good idea is to buy active toys, like a ball blaster, to keep your Samoyed Chow Chow preoccupied.
Nerf Dog Tennis Ball Blaster Dog Toy
NERF-TOUGH: Nerf-quality materials make our Large Tennis Ball Blaster perfect for fetch and for teaching your dog new tricks
EASY OPERATION: Operating the blaster is as easy as pulling back on the handle, loading the ball, and taking your shot
GOES THE DISTANCE: Skyrocket tennis balls up to 50 feet! With adjustable power, you can easily change the distance of your shots and adapt to any environment, whether it is a big park or a small garden
FOR SMALL, MEDIUM AND LARGE BREEDS: Smaller diameter ball is great for dogs of all sizes
SAFETY FIRST: Designed with your dog's safety in mind, each of our dog toys are tested to ensure endless hours of family fun
Although they do not have a killer instinct and do not make good guard dogs, the Samoyed Chow Chow mix is aggressive towards smaller animals, such as rabbits and hamsters. These dogs strive to be alpha amongst the rest of the dog pack. A Samoyed Chow Chow mix does not play well with other dogs and always takes opportunities to show dominance. Much like its parents, the mix is not suitable for apartment living. There should be plenty of space for the dog to run around and exercise.
Like the Samoyed, the mix does not like to be alone. A Samoyed Chow Chow mix left alone without exercise will surely get up to mischief. And if you ignore them when you are home, they will chew up personal items, such as shoes, to grab your attention.
Grooming A Samoyed Chow Chow Mix
Grooming is not only about appearance. Taking care of your Samoyed Chow Chow mix will boost their physical appearance, but it will also make them healthier and happier. In addition to nail clipping, the most important grooming activity is brushing the coat daily.
Imagine going one day without brushing your hair. This includes not running your hands through it. It would be matted and you would feel strange. This is exactly how the long-haired Samoyed Chow Chow mix feels when its fur is neglected. You should always have a good detangling brush handy. Comb in the direction of hair growth to make this a painless experience for your dog.
Pet Grooming Brush Effectively Reduces Shedding by Up to 95% Professional Deshedding Tool for Dogs and Cats (Blue)
Best pet grooming tool! Leave behind the grooming headache, removing up to 95% of dead hair and tangles from your cat and dog easily IN JUST 10 MINUTES! Keep your furniture and floors free of pet hair while SAVING MONEY and TIME on expensive visits to the vet for pet grooming services! Get valuable grooming tips on the 'Four Dog Care' FREE E-book!
A durable shedding tool! This dog and cat comb is MADE TO LAST through long years of effortless pet grooming! With the 100mm STAINLESS STEEL BLADE protected by a cover for your safety and the blade longevity and the STURDY, EASY-GRIP HANDLE, it promise top precision. It is a long-lasting deshedding tool, a MUST-HAVE pet hair remover!
Healthy, shiny pet coat! Rid your four-legged friend of undercoat and loose hair effortlessly, and keep at bay allergies by frequently brushing them! Have your pet thankful for the professional services of a dog/cat deshedding tool and establish strong bonds between you and your four-legged friend!
TA Thoughtful gift to all pet owners! Easy to use and causing not a speck of discomfort, this grooming brush will put a wide smile on the face of the lucky pet owner! It will relieve their dog or cat from shedding, trimming pet grooming time to just 10 minutes. Offer it on all occasions to save them time, money and effort and show off your excellent taste!
100% SATISFACTION: All Pet Neat products are satisfaction for life. Click Add to Cart now!
Samoyed Chow Chows love to exercise and love playing outdoors. With that being said, their coats will get dirty often, which means they'll need to be bathed. Make sure to not bathe the dog too frequently, as this leads to dander and extra shedding.
For a puppy, whose rough overcoat is undeveloped, bathing them once every 6 months is effective. Puppies who get up to more exercise and mud play can be bathed more frequently. For a full-grown Samoyed Chow Chow mix, bathe the dog every 3 months. Use special dog formulated shampoo with nutrients and essential oils to replenish the coat. This moisturizes the dog's skin and leads to healthier fur growth.
Sale
Wahl USA Dry Skin & Itch Relief Pet Shampoo for Dogs – Oatmeal Formula with Coconut Lime Verbena & Pet Friendly Formula, 24 Oz - Model 820004A
Made in the USA - Our oatmeal formula pet shampoo is pH balanced, alcohol free, paraben free, PEG-80 free and is highly recommended for moisturizing dry skin & providing itch relief
Oatmeal Formula – This coconut lime verbena scented pet shampoo is great for moisturizing dry skin, cleaning dirty coats, & itch relief. The thick lather rinses off clean & keeps your pet looking and smelling clean
Less is More - Wahl has a higher concentrate of coconut derived sodding agent, which means you don't have to use as much as other dog shampoos. A little bit of shampoo goes a long way and provides a rich lather that's easy to rinse off
Allergy Friendly - Our dog icon, Rocket, was designed in the image of our family dog Cooper – a golden doodle, who has severe allergies. This is the only shampoo we have found safe and effective. He loves the smell too.
The Brand Used by Professionals - Wahl has been serving professional vets and groomers for over 50 years. clean, condition fur & hair for a smooth, soft coat. We are a company of animal lovers that want the best for your family member
Feeding A Samoyed Chow Chow Mix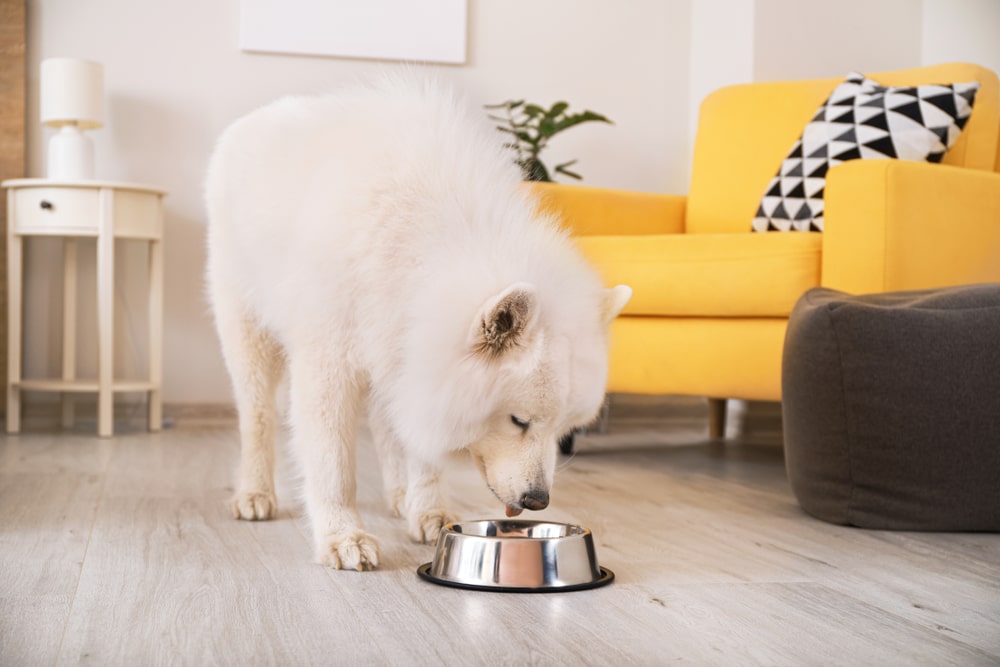 Hybrid dog diets tend to differ from purebreds. Samoyed Chow Chow puppies should be placed on a regular feeding schedule. One to two cups of food per day will suffice. As the dog grows, increase the food levels to 3 or 4 cups per day. Make sure you don't fill up the dog's food bowl as this could lead to overeating. You should be monitoring your dog's weight on a regular basis to see if it is overfed.
Run your thumbs along the length of its back. With your fingers outstretched start feeling the dog's ribs. If they are overexposed, your dog is underweight, if they are underexposed, it is overweight. Make adjustments to diet and exercise accordingly.
All food should be measured and distributed during mealtime. Always buy high-quality foods filled with nutrients and high in protein. Cheaper brands may be better for your wallet, but they do nothing for your dog.
Sale
Amazon Brand – Wag Dry Dog Food, Chicken and Brown Rice, 30 lb Bag
Real Meat First: Cage-free American chicken is the #1 ingredient; protein helps keep your dog at his bounding best
No added chicken by-product meal, corn, wheat, soy, artificial colors, flavors, or preservatives
Packaging is transitioning and may vary from picture
Added calcium and phosphorus for bones and teeth; support for bones and joints with guaranteed glucosamine; added antioxidants to support immune system; added DHA for brain function
Formulated with the help of veterinarians and a pet nutritionist and made in a family-owned facility in California, USA
Price
The Samoyed Chow Chow has become quite the designer dog. Its cute fluffy look makes it appealing to many buyers which means it comes at a premium price. On their own, the Samoyed and Chow Chow are exclusive breeds. Samoyed puppy prices range anywhere from $600 to $1,500 USD.
And for a puppy from a champion bloodline, prices can reach $3,000. Chow Chow puppies cost anywhere from $800-$1,200 USD, also reaching the $3,000 USD mark for champion bloodlines. Due to the rarity of the mix and the current demand, a Samoyed Chow Chow puppy could cost anywhere from $3,000-$9,000 USD.
The Ideal Owner For A Samoyed Chow Chow Mix
The ideal owner for a Samoyed Chow Chow mix is an active individual or family who has plenty of time to socialize with their dog and keep them company. Families work best because they offer the dog a variety of playmates. There's usually always someone home so the dog is never alone for longer than 4 hours at a time.
Apartment living does not suit these dogs. Make sure you have a detached property with a big backyard or live close to a park where you can exercise your Samoyed Chow Chow daily. This will keep the dog happy and healthy.
And of course, because of their thick coat, Samoyed Chows love a colder climate. If you live in an area with desert hot summers, indoor or nighttime exercise is the best option. If you exercise your Samoyed Chow during a summer afternoon, it will overheat.
In Conclusion
The Samoyed Chow Chow mix is a hybrid breed sure to turn some heads at the dog park. Its cute, cuddly, and fluffy features combine the best of both the Samoyed and Chow Chow breeds.
Much like its parents, the Samoyed Chow Chow mix will need its fair share of attention and plenty of exercise to stay happy and healthy. Be sure to keep these dogs well-fed with high-quality dog food and brush their coat daily to reduce shedding.
This also improves the health of their fur. The price of these dogs may be out of reach for some owners, and in that case, you can't go wrong owning the Samoyed or Chow Chow breed on their own. Both are high-energy dogs who want nothing more than to please you!
What's your opinion on the Samoyed Chow Chow mix? Do you prefer each breed on its own or are you loving the mix? Let us know in the comment section below!