As loving pet parents, we always seek to provide the highest quality care for our furry friends. From their toys to their food, it's always a priority to cater to their every need in the best way possible. This applies to services such as those offered by pet groomers or veterinarians. But where can you find a vet's certifications?
Veterinarians often display their certifications on their websites or in their waiting rooms. Additionally, you can always ask your veterinarian to provide proof of their qualifications as well.
What Are A Vet's Certifications?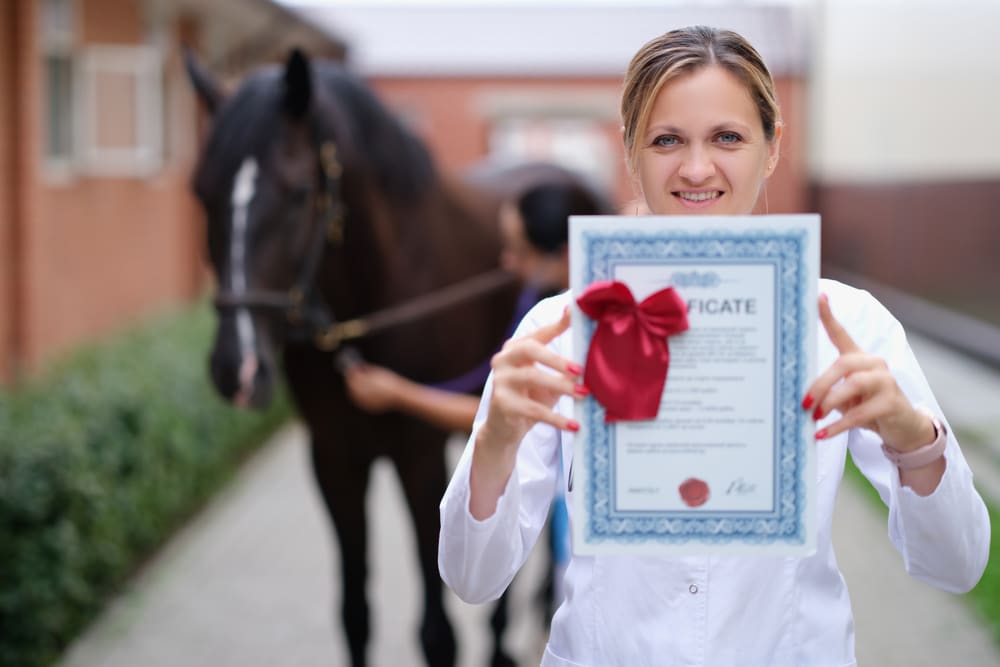 Upon their completion of veterinary school, associated exam, and obligations, vets will receive a certificate confirming they have fulfilled all the criteria necessary to become a doctor of veterinary medicine.
Such certificates are needed for the veterinarian to apply for jobs, work permits, and to open veterinary clinics.
This certificate will include:
The individual's name
The year in which they graduated
The name of the university at which they studied
A signature from a university employee (for example, the dean)
Some veterinarians also have additional certifications in areas such as surgery or nutrition that are awarded following further study in the relevant area.
Where Can I Find A Vet's Certifications?
Usually, veterinarians will display their certificates on the wall of their practice, either in the waiting room or the consultation room.
You should also be able to find proof of their certification on their website or by searching for their professional profile online.
Conclusion: Where Can I Find A Vet's Certifications?
A vet's certifications can tell you information such as where they studied or how long they've been working. It's usually not hard to find this information, but don't hesitate to ask your veterinarian if anything is not clear.
So, what's got you interested in a vet's certifications? Let us know in the comments below!