Have you ever considered becoming a vet? Do you wonder what vets do? If you're not sure, the good news is we're going to talk about just how versatile the vet profession is!
The vet profession is very versatile. Vets can become general vets, small-animal vets, livestock vets, equine vets, exotic vets, wildlife vets, and specialize in other areas too.
How Does One Become A Vet?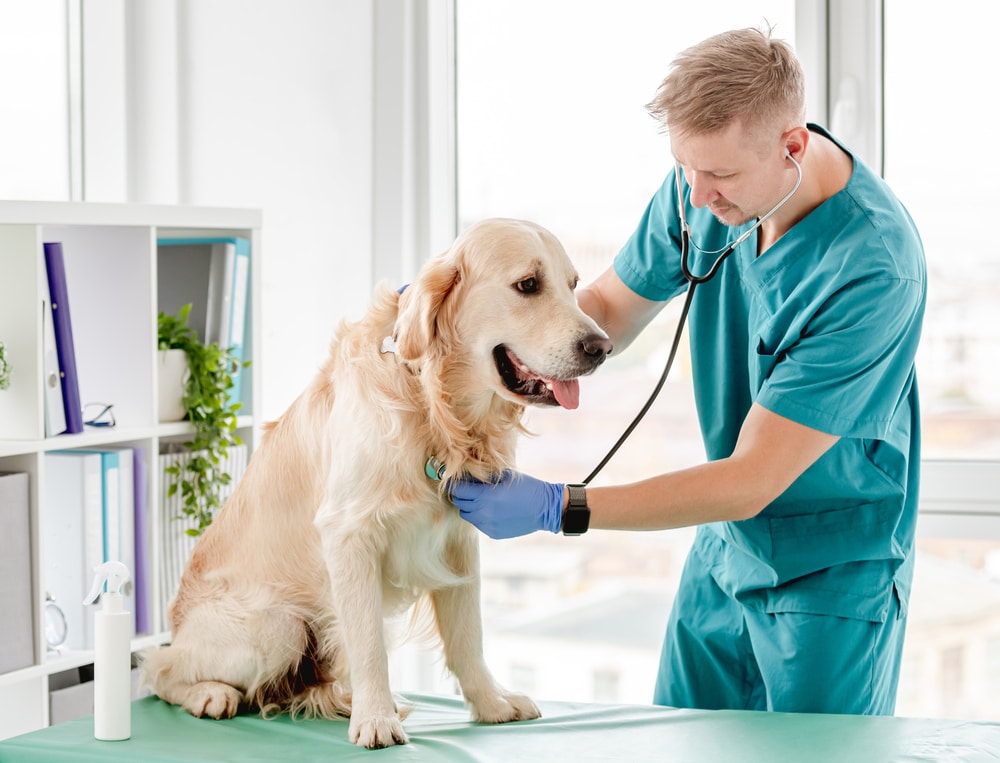 Having an interest in medicine and animals is an absolute must for this profession. Unfortunately, it's not enough though, I am afraid. Since this is a profession that has a lot of people interested in it, it means veterinary schools are going to go after the best. With that said, you need to know becoming a vet starts with preparation while you are still in college. It is expected you choose certain subjects (biology and science), and you'll need to pass them pretty much with flying colors.
Another important thing is some veterinary schools require applicants to have some kind of animal experience. This means, for example, volunteering with a vet, which will give you insight into the behind-the-scenes of the profession. You may realize you want to go another route with animals, but it's a good experience all the same.
Last but certainly not least, is the fact that you'll need recommendation letters. Usually, you should try and get such a letter from the vet or vets you worked with, from an academic advisor, and probably from your teachers at the course you were taking.
What Happens In Vet School?
Well, there isn't much to say in this part really (although, if you want to learn more, we do discuss what you need to become a vet in more detail!). You need to study, study and then study some more. But veterinary medicine is more about the practical part, which means learning certain skills while watching your professors and trying them yourself is far more valuable than reading about them. You may need to forget about summer vacation and hanging out with your friends as regularly as before… but hey, you will be a vet! I am joking, even vet students have a life. Kind of.
How Versatile Is The Vet Profession?
So, the big day is here, you finally graduate, and you ask the big question, "Now what?" Trust me, everyone asks what they should do and where they should work after they graduate. Fortunately, being a vet means you have many opportunities. Many students usually know where they see themselves working after graduation. If you are not one of those, here are a few ideas to help you decide.
Small Animal Vet
You may choose to work with mainly companion animals and pets, such as dogs, cats birds, which is what this vet profession is all about.
Livestock Vet
This route means you'll work with farm animals and mostly out in the field. Not a bad gig though!
Equine Vet
As the heading states, many students show an interest in only working with horses, which is a route you can definitely go as a vet.
Exotic Vet
Many people choose to have very uncommon pets such as snakes, spiders, rats, chinchillas, etc. This vet profession would specialize in working with those types of animals.
Wildlife Vet
Sounds exciting, right? Unfortunately, it's also dangerous. As a wildlife vet, you may either work in a zoo or out in the open, helping with the preservation of endangered species.
Other Specialty Vet
Have you ever been referred to a specialty hospital? Did you know vets there continued their education towards residency programs and became specialists? So, like in human medicine, we have vets that work only in orthopedics, cardiology, reproduction, anesthesia and so on. They usually complete 3 or 4 years or a residency program, which, after they pass the board exam, become diplomats and specialists in the field.
A Vet That Doesn't Work With Animals Directly
You can be a vet that doesn't need to work with animals directly. For example, you can work in a facility that makes animal products or you can be a government official, making sure the food we all eat is safe.
Or have you asked yourself who teaches the next generation of undergraduate students? Well, it is vets who have decided to go into science and have taken on Masters and PhD programs. Many of them may not work in universities, but they are the frontrunners when it comes to making a discovery or improving a drug.
Conclusion: How Versatile Is The Vet Profession?
So, the vet profession is very versatile. The profession opens so many doors and holds so many possibilities, and I am pretty sure that everyone who decides to be a vet, will most certainly find their place in the profession.
So, are you interested in becoming a vet? Which type of vet would you most want to be? Let us know in the comments below!