For many of us, dogs are seen as part of the family. And we are dedicated to giving them a loving home for life. Sadly, there may be times when it becomes impossible to continue caring for your dog. Are you aware of how to rehome your dog or what this means?
Rehoming a dog is about providing it with an environment that is safe and content. It's not the same as deserting your dog. Instead, it's finding your dog the perfect new home. Many causes can render the need to rehome a beloved pet, such as financial hardships, prolonged absences due to illness or work commitments, and relocating somewhere that doesn't accept pets.
What Is Meant By Rehoming A Dog?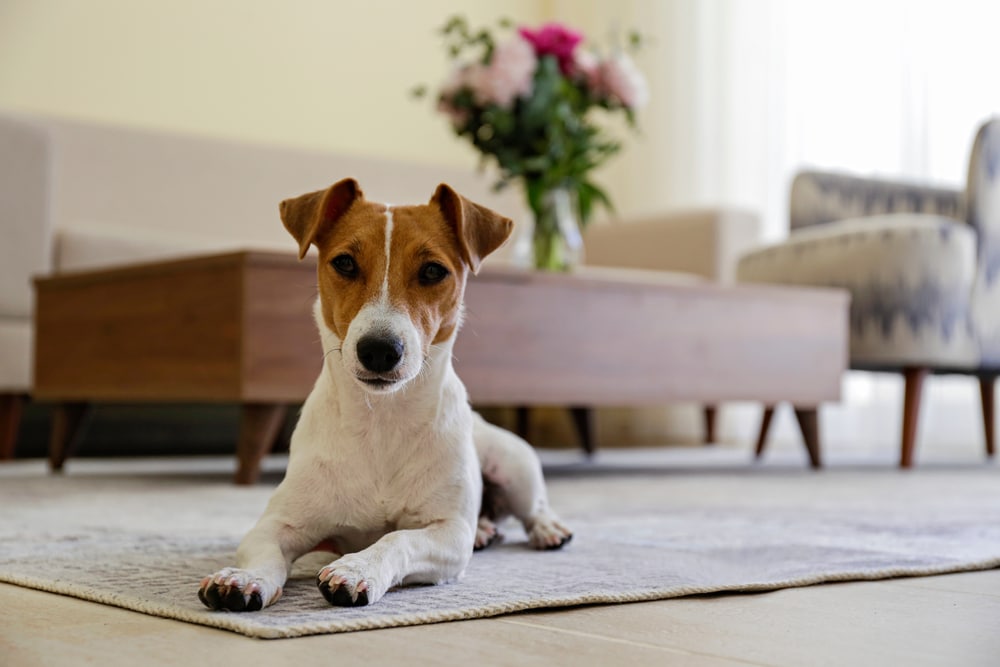 Rehoming a dog is the process of finding an ideal home where your dog will be safe, cherished, and loved. Unlike surrendering them to a shelter or rescue, rehoming allows you to directly place your dog into its new family, giving you more control over who adopts it.
Rehoming requires much thought and dedication, as you will need to consider many factors before making your final decision. If you decide to rehome your dog, there are certain things you should consider. You will need to find suitable candidates who meet your standards, assess each applicant thoroughly, and determine if they have the right environment for your pet.
What Kinds Of Dogs Are Most Suitable For Rehoming?
All dogs are suitable for rehoming. Some breeds, such as young puppies and small-breed dogs, make better candidates due to their outgoing personalities and adaptability to new environments. The best way to determine if a dog is suited for a particular home is to meet with the prospective adopter and assess how your dog interacts with them.
Unfortunately, local shelters report that pitbulls and their mixes and black dogs are the least likely animals to be adopted. While stigmas of these breeds may play a role in this unfavorable outcome, increased overbreeding could also be largely responsible for such an adoption issue.
Reasons Why Dog Owners May Consider Rehoming A Dog
Rehoming can be an emotional decision for pet owners, but sometimes it is the best choice all around. Here are the reasons why a pet owner may consider rehoming their beloved dog.
Financial Struggles
Dog owners should be mindful of the time and money required to provide adequate care for their dogs over their lifetime. This isn't an expense they can just shrug off. Unfortunately, when faced with financial uncertainty, rehoming a dog may be the most viable option. Abandonment due to lack of funds is not something we hope anyone has to experience, though.
A Family Member Is Allergic To The Dog
When a family member is allergic to a pet, rehoming the animal can be a difficult decision. Allergies can range from mild to severe, and living with an animal that causes discomfort or even health issues for one of your family members can be stressful for everyone involved.
Behavioral Challenges
Never neglect safety when it comes to canine aggression, especially if children are in the home. A dog's hostile behavior can put people or other pets at risk of injury and even life-threatening danger. It is paramount to prioritize security above all else in situations like these.
In such cases, rehoming is preferable to surrendering them to an animal shelter or rescue organization.
Prolonged Absences Due To Illness Or Work Commitments
If you cannot properly care for your dog due to extended absences from home, rehoming may be the best decision. If a person is frequently out of town or suffering from a prolonged illness and unable to provide adequate care, it's often more beneficial for the dog if they find it another home.
Should Aggressive Dogs Be Rehomed?
Given the unpredictability, intensity, and type of aggression in a dog's behavior, finding an appropriate foster or adoptive home can be particularly difficult. The reality is that few homes are willing to accept this kind of risk by providing a stable environment for such a potentially dangerous animal.
If your dog's aggression doesn't present a threat to people, you may be able to rehome it. For instance, if it is only aggressive toward other dogs but not humans, it can still be possible to find the perfect family that will care for your dog, which will be one without any other pets.
It is essential to seek the advice of a certified behavior specialist and your veterinarian to determine if rehoming an aggressive dog is the appropriate choice though. Together they can provide you with the necessary support and guidance throughout this complex process.
What Steps To Take When Looking To Rehome A Dog
To ensure the perfect fit for your pup, perform these necessary steps:
Ask around and get some solid vet references so you can trust in their caretaking abilities.
Take it one step further by visiting their home.
As an additional screening process, consider taking them on a trial weekend before making any decisions. This will allow both parties an opportunity to test out what life would look like if they move forward together.
Also, make sure to ask about future involvement, just in case the new owner has trouble down the road and needs assistance from time to time.
Remember, rehoming fees are key. Not only will this cover expenses associated with finding your pet's new home, but it will also ensure they won't be leaving anytime soon, either!
In Conclusion: What Is Rehoming A Dog?
Rehoming a dog is transferring ownership rights and relocating a dog to another family or individual. Rehoming a dog does not constitute abandonment. Instead, it is an act of humaneness and responsibility.
Undoubtedly, dog owners can face several issues that prompt them to consider giving away their dog, but more important is that viable solutions are available for every problem. When rehoming a dog, it is essential to take the necessary steps to ensure it finds a safe and loving home.
So, are you considering rehoming your dog? Let us know in the comments below.