No one can plan or avoid injuries and sickness, nor can our pets. It never hurts to be ready for the unexpected when it comes through. Veterinarian appointments are not priceless, but loving your cats or dogs is. These expenses may be easier to manage with pet insurance. But just what is that kind of insurance?
Pet insurance is a type of health insurance pet owners can get to ease the overall expenses of eventual high medical bills. This coverage is similar to human health insurance plans. This kind of insurance can cover expensive veterinarian procedures, partially or totally. There are different types and many choices to make for insurance.
How Does Pet Insurance Work?
Pet insurance usually functions only through reimbursement. This means you pay the veterinarian in advance before submitting a claim for the repayment of any legitimate costs. 
The policy's yearly limit also determines the maximum cash amount paid to policy owners. The policy's annual limit also establishes the maximum amount you can claim each year. The insurance agency then pays eligible charges based on the percentage you choose, which is typically 70% to 90% of the cost.
Some businesses collaborate with specific vets, paying them directly, leaving you just responsible for covering the out-of-pocket expenses that are not covered by insurance.
Although processes can vary, it generally goes like this:
You schedule an appointment with your vet and take your pet.
You pay the veterinarian the full price/the bill.
You file a claim online and include a copy of the bill.
Once the insurance company approves your claim, you receive your reimbursement.
Depending on the firm, the policy, and the severity of the accident or illness, the assessment and approval process may take a few days, a few weeks, or even a month.
What Is The Price Of Pet Insurance?
Pricing is determined by your location, as well as the species, gender, sex, and age of your pet, as well as the deductible, percentage of reimbursement, and annual maximum reimbursement that you select. The kind of insurance policy you choose, the various add-ons you can choose, and the company you choose can make a huge difference in the price too.
According to the North American Pet Health Insurance Association, in 2021, the average premiums for accident and illness coverage for dogs and cats were about $49 monthly and $29 monthly respectively.
Where Can Owners Use It?
You can utilize your coverage at any authorized veterinarian, specialist, or emergency clinic of your choice because the majority of insurance policies operate on a reimbursement basis.
Pet health insurance lacks provider networks. Veterinarian bills may be eligible for reimbursement from some businesses, but there may be some conditions that must be met as well.
What Does Pet Insurance Cover?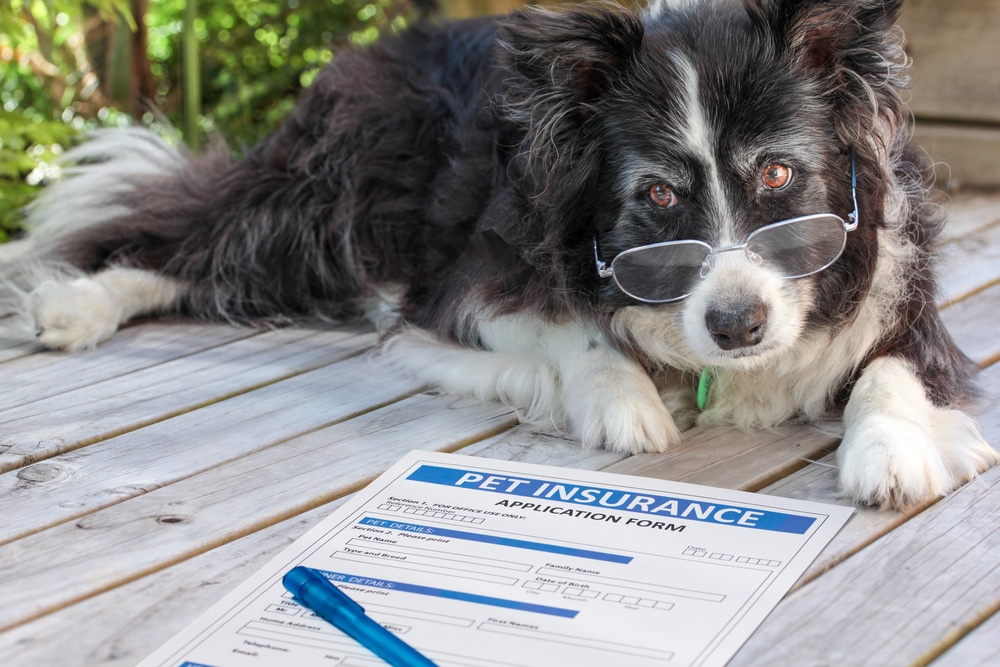 Depending on the type of plan you choose, this kind of insurance can cover different things:
Accident Only
This pays for vet bills for accidental incidents, including swallowing things, getting bit by other animals, breaking a bone, lacerations, etc.
Comprehensive Plan
This includes coverage for injuries and diseases, including possible coverage for allergies, cancer, hereditary conditions, surgery, hospitalization, breed-specific conditions, and arthritis.
Routine Care
Also known as a pet wellness plan, this type of care covers preventative charges such as dental cleaning, vaccinations, annual checkup exam fees, blood tests, and spaying or neutering.
What Does Pet Insurance Exclude?
Pre-existing conditions, non-vet related charges, and routine care are the main vet expenses this kind of insurance does not cover unless you have a routine or wellness plan.
Examples include:
Breeding
DNA analysis
Dental disease
Pre-existing or hereditary conditions
Behavior issues
Routine checkups
Grooming
As well as the things mentioned above, daily expenses such as grooming, food, boarding fees, toys, supplements, and others are not covered. However, if you have a wellness plan, certain companies will cover prescription food and possibly boarding fees too.
Do I Need Pet Insurance?
Your family includes your pets. Like any other member, they could become ill or hurt. In these situations, this kind of insurance can come in handy.
You decide if you and your pet need pet insurance. You can compare the price of vet treatment with the usual pet insurance prices and decide whether it is worthwhile for your pet, financial condition, and family.
Additionally, having a breed that is more prone to specific health issues, like Samoyeds are to hip dysplasia, might lead to more trips to the doctor or other specialists and, consequently, more costs that a pet insurance policy might cover.
Frequently Asked Questions
Here are some answers to more questions you might have about this kind of insurance.
Is Dental Covered Under Pet Insurance?
Dental care is normally not covered by any policies. However, some insurance policies may pay for dental extractions or surgery if necessary due to an event that was covered, such as when your dog broke a tooth while catching a toy, and it required surgery to remove it.
Can My Pet's Insurance Be Rejected?
Yes, an insurer has the right to refuse to cover your pet. While some pet insurance providers have an upper age limit beyond which they won't insure a pet, others don't.
Similar to this, certain insurance companies might not cover all breeds or might have a cap on the number of animals that can be insured.
Pre-existing diseases are often not covered by these kinds of insurance companies, and the majority of firms' standard plans do not cover preventive treatment. However, extra wellness programs do.
Summing It All Up
Pet insurance is a policy purchased by a pet owner to minimize the expenses of vet bills. Similar to human health insurance, pet insurance relates specifically to pets and veterinary costs, and it varies a lot depending on the provider and the pet. There may be an out-of-pocket deductible payment before a plan pays a percentage of covered procedures, so bring your cards when you're going to the vet.
So, are you considering getting pet insurance? Do you think it's worth it or not? Let us know your thoughts and why in the comments below!