Getting a puppy is the biggest decision you are about to make. After all, the dog will be by your side, hopefully for more than ten years. If you've made up your mind to get your dog from a breeder, you need to ensure the dog is in good health and that you are not a part of some cruel puppy scheme. But how to find a good dog breeder if it's your first time getting a puppy?
To find a reputable breeder, first, ask the people around you or your vet, as the best breeders have that "word-of-mouth" reputation. Then, get in contact with them, inspect the grounds, and see how much they care about the breed animals.
How Do I Find A Good Dog Breeder?
Finding a good and reputable breeder might be a bit tricky as there are many breeders out there, and unfortunately, not all have the best intentions in mind. A good breeder needs to be someone you trust, as they are the crossing bridge between you and your perfect dog.
The first and most important tip is to ask around. You can find a reputable breeder just by talking to people. You know the old saying, "Word of mouth is the best medium of all." So yeah, most of the breeders earned their reputation by good-old word of mouth by providing people with healthy puppies.
Also, do not forget to ask your veterinarian. They have all sorts of connections and come in contact with lots of pet owners, so they might know a few good dog breeders too.
Once you locate the breeder that you'd like to get a dog from, get in contact with them and get to know them. A good breeder will want to get to know you too!
How To Know If It's A Responsible Breeder?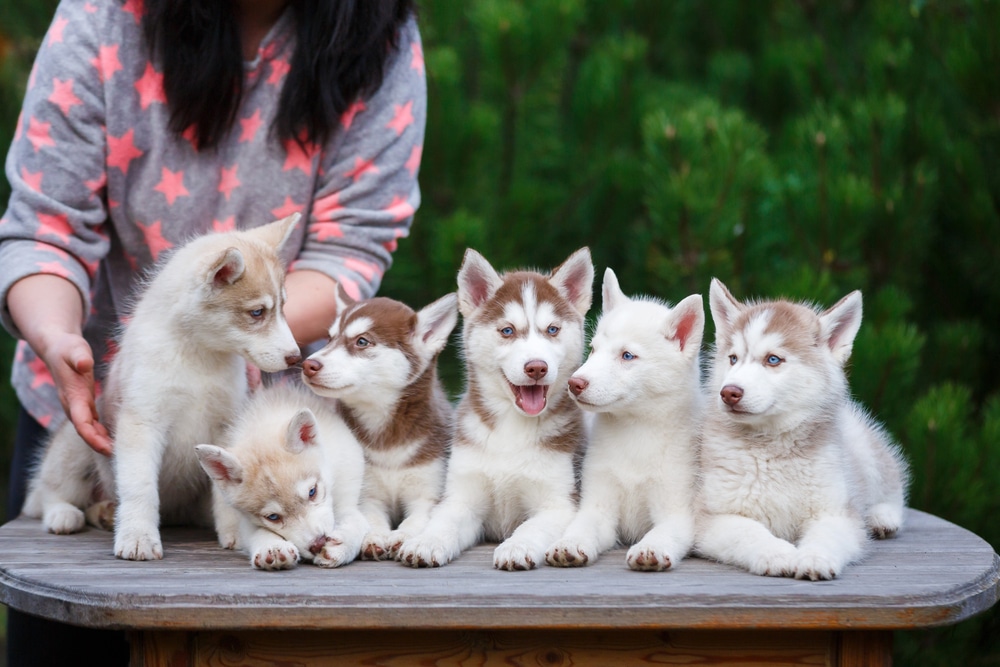 There are a few things to be wary of when looking for a breeder. Here's what they are:
They allow you to visit the premises where the puppies and their mother lay.
The grounds are well-cleaned, disinfected, and most importantly, dogs are not caged at all times.
Usually, the dogs are bred in the breeder's house.
They treat their dogs with care.
They do not breed thousands of dogs, but rather a handful, not to make a profit out of it, but to give love and joy to another family.
They are well aware of the breed's characteristic traits and faults. A good breeder can answer any question you have regarding the breed – the inherent genetic problems, potential size, temperament, etc. They might even advise you here and there on how to care for the new puppy.
A good dog breeder knows that socialization from the very beginning is crucial for further development.
A good dog breeder has a well-standing relationship with a vet and brings the puppies in for a vet check whenever needed.
They ask for an open relationship with the pet-owners-to-be and accept to re-home the dog if the family cannot care for it any longer at any given time of its life.
They provide a health certificate that the dog is healthy.
A good dog breeder provides documentation of pedigree papers made in your name.
They are always open to the idea of providing you with the dog's family tree.
They only sell dogs to responsible owners who actually come to visit and interact with the dog, not to pet stores or over the internet.
Why Do I Need A Good Dog Breeder?
There are many fantastic breeders out there who care about their puppies. But, unfortunately, as we said, many breeders try to make a profit out of it and might be running a puppy mill.
And as you've guessed, working with a reputable breeder, you get a few benefits, such as:
The breeder guarantees healthy and well-trained puppies
Each puppy receives the proper treatment
They are always there for whatever you might need help with
And lastly, yes, good breeders put the health of the bred puppies over profit. So, it's safe to say that by having a good dog breeder, you won't have to worry about a thing (besides getting the dog trained) as the dogs are already socialized with people and dogs.
What Questions Should I Ask A Breeder?
Here's a list of some of the questions to ask:
"Have the puppies been seen by the vet?"
"How long have you been raising dogs from this particular breed?"
"Where do the dogs live?"
"Are the dogs prone to some genetic health problems?"
How Can I Avoid Puppy Mills And Backyard Breeders?
When you find a breeder, make sure you check for any referrals. Ask a vet if they know the breeder, or ask your friends and family that recently got a dog whether the name sounds familiar.
If the whole situation feels like a scam, terminate the contract immediately.
How Much Should I Expect To Pay For A Puppy From A Breeder?
There is no fixed price, but you should expect something between $400 to $2,000. It all depends on the breed and the reputation of the breeder.
Key Takeaways: How to Find A Good Dog Breeder?
Now that you know how to find a good dog breeder, the only thing keeping you from getting a pup is finding the one that best fits the description. Once you locate a good breeder, take your time and figure out what's going to work best for you.
Do you plan on getting a dog from a breeder? Have you gotten one before? Let us know your experiences in the comments below!