Bark collars are a great way to stop your Samoyed from barking constantly. While there are many different types of bark collars on the market, not all of them are effective or safe. You need to be careful when choosing one, and there are a few things to consider here. The first is your dog's size, as you'll want to find a collar that is comfortable but still snug enough to be effective. Also, you have to take into account the correction method. Finally, make sure you choose a brand with a good reputation for quality and customer service. To get you started, here are 5 of the best Samoyed bark collar choices.
Our Best Samoyed Bark Collar Recommendations
We know how stressful it is to manage your dog's excessive barking on a daily basis. So, try out one of these excellent bark collars to solve the issue for once and all. These are in no particular order and one or the other may be better for your Samoyed.
Model
NBJU Bark Collar for Dogs
STOPWOOFER Dog Bark Collar
PATPET Dog Shock Collar with Remote
TUG Rechargeable Bark Collar
1. NBJU Bark Collar for Dogs
If you're looking for the ultimate bark collar, the NBJU might just be it. It comes with multiple modes and features, high-quality materials, and plenty of positive reviews. It's even suitable for a wide range of dog sizes and weights. All of these aspects and more make this bark collar one of if not the best out there.
Pros
Made with tough and resilient leather material
Silicone sleeves offer the highest level of protection for your dog
7 sensitivity levels and 3 training modes: beep, vibration, or e-shock
IP7 waterproof rating makes it ideal for outdoors
Sleek design
Cons
Does not come with loop for leash
Verdict
Overall, this is a great bark collar for your Samoyed. It's convenient, user-friendly, and completely safe for your darling pet to control its excessive barking.
Check Price
2. STOPWOOFER Dog Bark Collar
STOPWOOFER always comes up with innovative bark collars with some really fascinating features to keep your Samoyed from barking. One notable aspect of this collar is the silicon point guards and no-shock feature, maximizing protection for your dog. It also has a lightweight design, is waterproof, and has 5 vibration and 7 sensitivity levels. The rest of its great features are listed below.
Pros
Long-lasting battery life
Built with no-shock feature and silicon point guards for security
Adjustable strap makes it ideal for dogs of all sizes
Charges in 2 hours and lasts for 2 weeks
Constructed of durable nylon material
Cons
Prongs are a little heavy to wear all day for the dog
Verdict
With so many interesting features, this anti-bark collar is a must-have product for your dog breed. It's safe, protective, and has impressive features that work wonders for your pet.
Check Price
3. PATPET Dog Shock Collar with Remote
If you're looking for something effective to keep your Samoyed's barking under control, then the PATPET is another good choice. Built with 3 fundamental training modes, you also get a remote, which allows easy operation. Here are the rest of the reasons this bark collar is so great.
Pros
Security switch prevents accidents
Adjustable nylon strap fitting necks sizes between 7 and 27 inches
Remote control can operate 2 dogs at a time
Has a smart, sleek, and lightweight design
Charges in 2 hours and lasts for almost 30 days
Cons
Vibration function does not have many levels
Verdict
This bark collar may not have everything you're looking for, but it's a solid choice with some unique features that help it stand out from the rest.
Check Price
4. AHJDL Dog Bark Collar
AHJDL Dog Bark Collar is another bark collar that's not only stylish but comfortable for dogs of all sizes too. If you want to invest in a top-quality bark collar with standard features for effective bark control, this is one to look at.
Pros
Built with durable nylon and Acrylonitrile Butadiene Styrene
Comes with 5 sensitivity levels
Provides maximum security to the dog
Filters barks from nearby dogs
8-24 inch collar length and fits dogs weighing 8-120 pounds
Cons
Shock feature is sometimes delayed
Verdict
Another solid bark collar, although perhaps lacking in some features that make it top of the line. Still, it does a good job at controlling your Samoyed's barking, so don't count this bark collar out entirely.
Check Price
5. TUG Rechargeable Bark Collar
Last but not least, we have the rechargeable dog bark collar from TUG. Designed to fit dogs over 11 pounds and with 3 basic training programs, it has what most owners need to get the job done. The collar also comes with easy-touch buttons and adjustable settings so you can experiment with your dog's comfort level. It's recommended for 6-22 inch neck sizes.
Pros
Has all the basic training programs
Intelligent sensor that detects erratic barking
Filters out other noises
7 sensitivity levels
Lightweight and compact, comfortable design
Cons
Pause mode does not work properly
Verdict
This is another bark collar to consider if you're not interested in all the extra bells and whistles some of the others come with. This one won't blow anyone's socks off, but it's a good choice if you just want something solid.
Check Price
Things to Consider Before Buying Bark Collars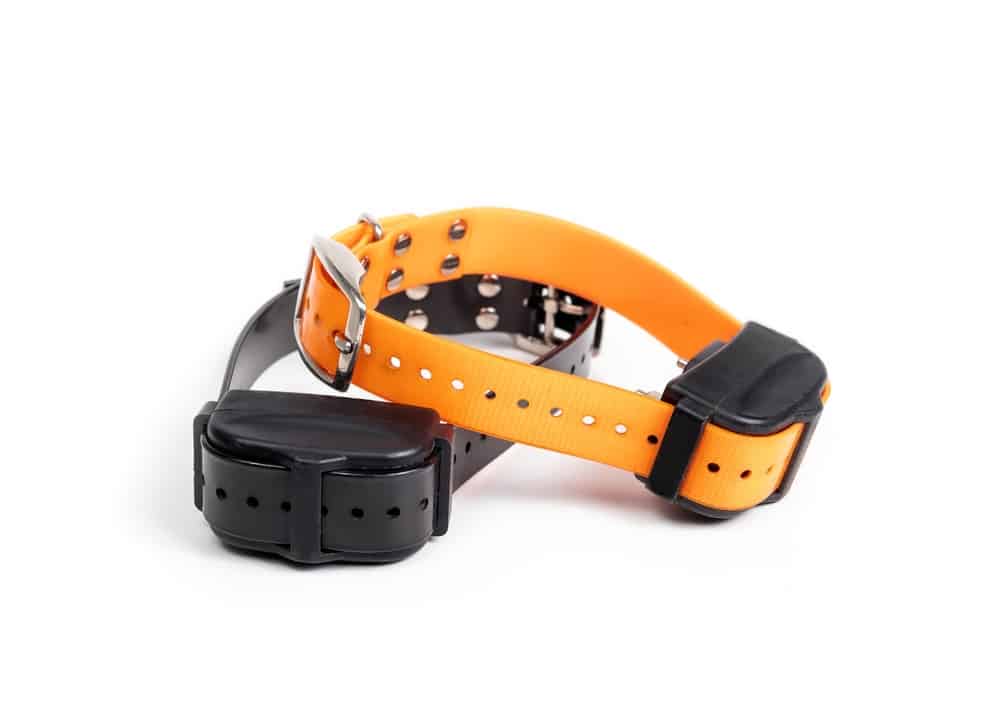 Now that you've read about 5 of the best Samoyed bark collar choices, maybe you want to know why we recommended them. In this section, we'll go over a few of the things that make a bark collar a good choice.
Variable Settings
One of the most important features to look for in a collar is adjustable settings. A collar with adjustable intensity settings helps you explore the levels your dog is comfortable with while still being effective at stopping their barking.
Noise Filter
A good collar is one that only responds to a dog's bark and no other extra noise. Any collar that beeps or vibrates with other noises can be annoying and irritating for your dog breed. It might also make the dog confused and make the situation worse. So, choose a collar that has the ability to filter out all other sounds and concentrate on the dog's barks only.
Adjustability
If you buy a collar without checking the size, chances are that it will not fit your Samoyed. Finding a bark collar that fits a wide range of sizes or has an adjustable strap is your best bet here.
Design
The design of a bark collar also plays an equally important role, just like other features. You don't want to end up with a heavy collar design; otherwise, carrying it all day will make your dog very tired. Look for something lightweight and compact instead of something huge or heavy-duty since your dog will be wearing it on walks every day.
Frequently Asked Questions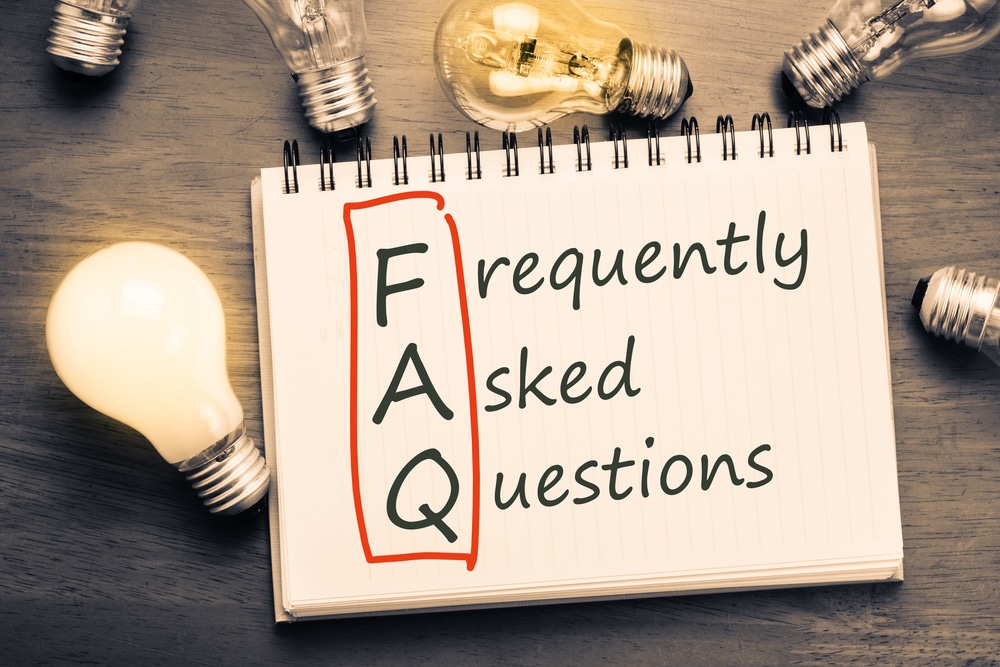 How long can a dog wear a bark collar?
A dog can wear a collar for 10-11 hours a day, but anything more than that should be avoided. Keep checking on the dog every 1-2 hours for any signs of discomfort or pressure.
Do bark collars pick up on howling?
No, they do not. An ultrasonic and vibration bark collar is designed to respond according to the intensity of your dog's vocal cords. Since the intensity of the cords for howling and barking are different, an ultrasonic bark collar will not detect the vibration of howling.
How old should a dog be for using a shock collar?
Dogs more than 6 months of age can use bark collars, but it also depends on the temperament of your dog breed. So, if you think it's not necessary, try holding off on the use of a dog collar till one year of age. You can choose from citronella collars and different spray collars to begin your dog's collar journey.
Will a shock collar hurt a dog?
No, it will not. Bark collars have been designed with a lot of safety features and dual detection modes.
What is the benefit of noise filter feature when a dog barks?
A noise filter feature eliminates the possibility to pick up other sounds from the surrounding environment. This feature helps to filter noise when nearby dogs bark excessively and only responds when your own dog barks.
Final Thoughts
Finding the best Samoyed bark collar match for your dog can be quite tricky, especially if you're buying one for the first time. Don't fret though, you've got some ideas now, and as long as you're being careful everything will go fine. So, what do you think? What are your success stories with a bark collar? How about unsuccessful ones? Got any tips of your own? Let us know in the comments below!